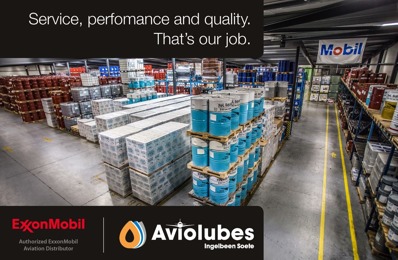 Storage and handling best practices
Containers:
Drums, pails, tins, quarts and cans of lubricants from virtually all suppliers are leak-proof and clearly labeled with a brand name and type of lubricant inside. Careless handling, however, can cause leaks and contamination of the contents, and smudge, tear or otherwise damage the labels.
Never unload containers by dropping them from delivery vehicles to the ground or unloading docks. This can cause seams to be punctured or burst, and potentially result in a hazardous spill situation.
Using correct unloading procedures can prevent damage, injury and unnecessary cleanup/waste. Many delivery trucks are equipped with hydraulic lift gates, hand-winch hoists or ramps and dollies/ hand carts to support proper off-loading.
Indoor storage:
Contaminants and extreme temperatures can affect the lifespan and performance of lubricants in storage. For this reason, when storing lubricants indoors, we recommend they are stored in a designated location that is clean and dry. Ideally, this location should be air conditioned, or in a temperature-controlled environment where maintaining a constant temperature is possible.
Racks and shelving that adequately protect all containers should be used, if possible, along with a device to hoist heavier containers such as drums. Do not store lubricants near steam lines or heaters.
As an inventory management best practice, we recommend rotating older stock to the front in order to reduce the potential for use of product beyond its recommended shelf life or expiration date. This practice may also help you avoid increased costs associated with waste and disposal of aged product. Adopting a "First-in, first-out"(FIFO) rule will help reduce the risks of deterioration caused by lengthy storage.
Outdoor storage:
Storing lubricants outdoors is a poor practice and not recommended. However, if lubricants must be stored outdoors, we recommend taking certain precautions to minimize harmful effects.
A temporary shelter, lean-to, or waterproof tarpaulin will protect drums/pails/totes from rain and snow. Place product on blocks or racks several inches above the ground to prevent moisture damage.
Special caution should be taken in storing drums to avoid contamination, destruction of contents and formation of rust on the inside of the drum.
Rain or condensed atmospheric moisture, which collects inside the chime, can be drawn down through the bung as the drum breathes with the rise and fall of ambient temperature and pressure. This can occur even if the drums have never been opened.
Instead, we recommend storing drums on their sides with bungs (port holes) horizontal to each other. A drum that has a bung on the side should be stored on end or on its side, with the bung down.
in this position, the underside of the bungs are submerged by the drum contents, thus preventing the drum from breathing in moisture.
For maximum protection, the drums can be placed on end (bung end down) on a well-drained surface.
If drums must be stored with the bung end up, we suggest tilting them on blocks with the bungs parallel to the block to keep water away from the bung openings.
Never store open/used containers outdoors
Please click on the link below for more information.
As an Authorized distributor of ExxonMobil Aviation Lubricants, we are pleased to provide you both business and technical support crucial for your company. Aviolubes connects the power and flexibility of a family-owned company (since 1929) with the know-how of all automotive, heavy duty, marine, industrial and aviation ExxonMobil solutions and experience of world's biggest player, ExxonMobil.