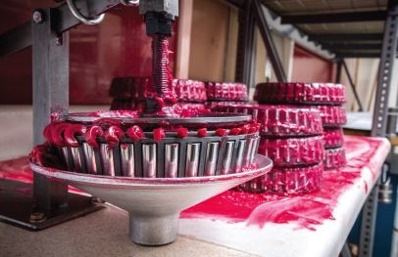 How to maximize maintenance efficiency through proper grease selection
Greases play a vital role in aviation applications. They protect critical components, such as wheel bearings, landing gear bearings, slides and joints from corrosion, extreme temperatures, heavy loads, rain, and rust. Strict aviation regulations and mandatory OEM approvals help segment grease types by specification and ensure that operators use only greases that are specifically approved for their intended aircraft applications. However, having common specification approvals does not mean that all greases perform similarly. In fact, typically, they do not. Since greases can have different formulations, it's no surprise that they do not perform exactly the same. That's why choosing the right greases and having the right lubricant partner is a great way for airline operators to help maximize the efficiency and effectiveness of their maintenance programs.
So what is the right approach to grease selection and use?
For many operators around the world, a succesful grease lubrication approach usually includes the use of a few select greases that deliver proven value and effectiveness to the user;
A common scenario is for an airline operator to use a high-performance, multipurpose grease like Mobilgrease 33, which has a long shelf life (10 years), along with a specific application grease like Mobil Aviation Grease SHC 100, in their wheel bearings, due to its bearing rejection rate statistics.
A multipurpose grease is extremely valuable to airlines. Even under extreme temperature conditions, as high as 121 C and as low as -73 C, it can deliver outstanding protection against wear and rust and extend the life of bearings and components. Its proven performance is also documented by its approvals across a wide range of industry and OEM specifications, such as USAF-MIL-PRF-23827, Boeing BMS 3-33B and Airbus AIMS 09-06-002, to name a few. This means that a multipurpose grease can help airline operators consolidate their grease inventories, reduce complexity and minimize the chance of misapplication.
As an Authorized distributor of ExxonMobil Aviation Lubricants, we are pleased to provide you both business and technical support crucial for your company. Aviolubes connects the power and flexibility of a family-owned company (since 1929) with the know-how of all automotive, heavy duty, marine, industrial and aviation ExxonMobil solutions and experience of world's biggest player, ExxonMobil.